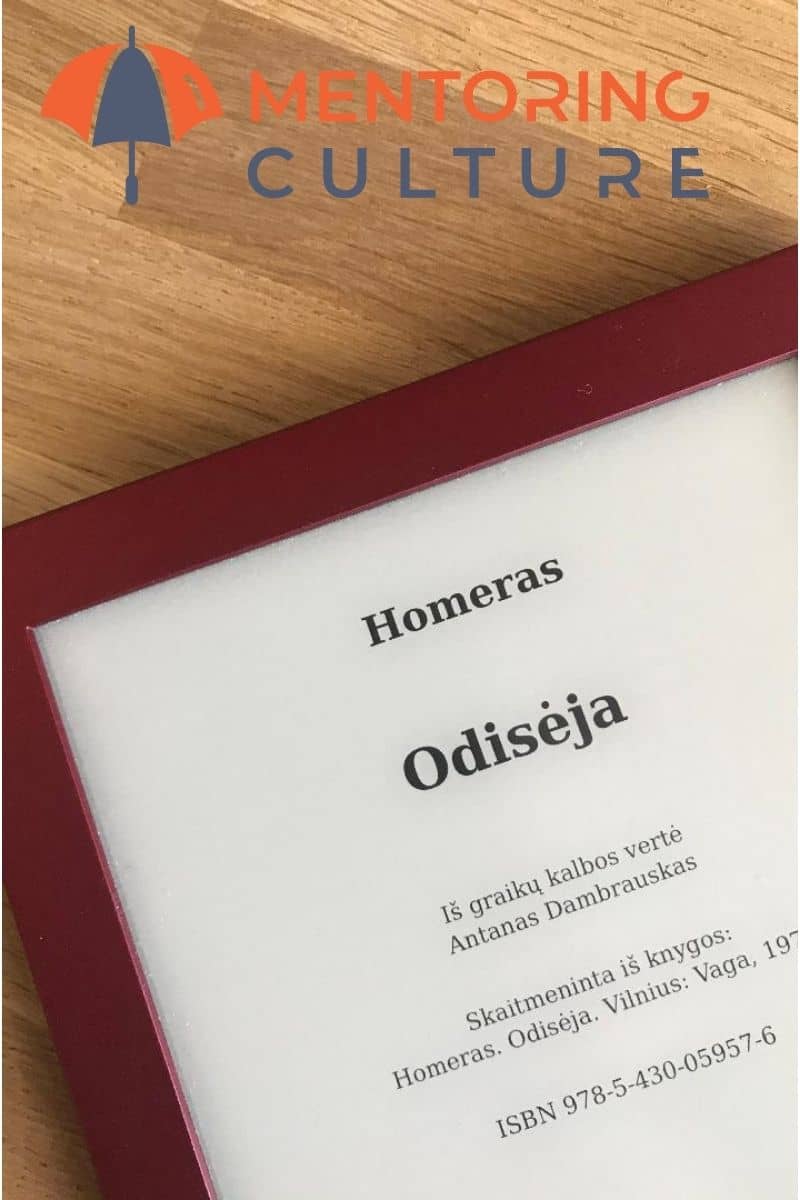 Who was the first Mentor?
Let's look at a small piece of mentoring history
If you read some book or an article about Mentoring, I am sure you know that Mentoring originated from Homer's Odyssey.
Mentor was a friend of Odysseus. When Odysseus left for the Trojan War, the Mentor was in charge of his son Telemachus. He cared about him, provided advice, was near Telemachus when he needed him.
So, the Mentoring process was therefore named after him.
Did Mentor from Odyssey was the first Mentor?
Yes and No.
The first Mentor was ATHENA – The goddess of knowledge, strategy, war, art, work, and a protector of science.
WHAT? ATHENA? But what about the Mentor?
When Athena visits Telemachus, she hides from other people around. So, she disguises herself in the form of Mentor:
"…So he spoke in prayer, and Athena drew near to him in the likeness of Mentor, both in form and invoice; and she spoke, and addressed him with winged words…"
"…Then Athena, daughter of Zeus, drew near them in the likeness of Mentor both in form and in voice…"
As Mentor, the goddess Athena encouraged Telemachus to stand up against his mother's suitors and go abroad to find out what happened to his father.
She helps Telemachus see and understand not only what is happening around him but also inside him. She encourages him to develop the ability to evaluate and make wise decisions critically. Through her wisdom, she encouraged the development and growth of Telemach as an individual. Even though she advised Telemach what to do, she never told him to do anything.
Therefore, you can continue saying that the name mentoring and mentoring, in general, originated from Homer's "Odyssey" without fear. However, remember that the first Mentor was always Athena.
I invite everyone interested in Mentoring to read the Homer "Odyssey" book again while focusing on the parts where Athena, Mentor, and Telemach are involved.
Enjoy reading!